Auto Injury Treatment at New Life Chiropractic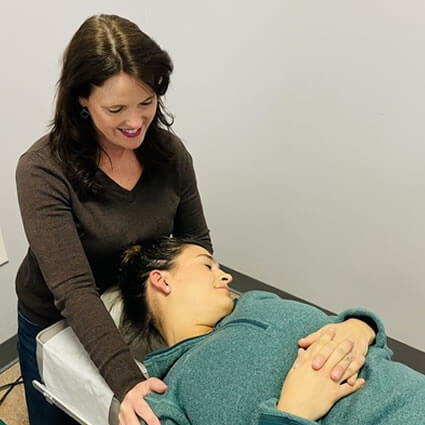 At New Life Chiropractic, we treat patients suffering from a variety of injuries. Whether you were in an automobile accident, injured at work, or while being a weekend warrior, we can help!
Regardless of how it happened, these injuries can turn your life upside down. Especially in the case of an automobile accident as not only are you in pain, but you may be without a car and having to deal with insurance companies.
We understand the bio-mechanical relationships that result in pain and discomfort from a whiplash-type injury. And you may also be suffering from headaches, low back, and a variety of other symptoms.
At our Haverhill practice, Dr. Beth Greene has treated thousands of patients suffering from auto accident and industrial-type injuries. We know that prompt care following an injury helps to speed the healing process, gets you out of pain faster, and helps to prevent degeneration (arthritis) down the road.
The good news for Massachusetts drivers is that PIP coverage is mandatory and covers your treatment 100%. It doesn't matter whose fault the accident was; you are covered. We deal with your insurance company so all you have to worry about is feeling better.
Recurring headaches
Pain and muscle tension in the neck and between the shoulders
Stiffness or pain in the lower back
Loss of Sleep
Nervous tension – fatigue
Numbness or pain in the arms, hands, legs, or feet
Muscle spasms or painful joints
Dizziness or tiredness
I wasn't traveling fast when my auto accident occurred. Why do I need to get checked?
Your body can still sustain trauma in a low-speed accident such as a fender bender. Very often your spine is injured along with all the soft tissue around it. So it's essential to get checked.
Even if you're slightly achy after an auto accident your body will heal up how it's going to heal up-which may be in an improper position. Whether you're involved in an auto accident or any accident, it's important to get aligned as your body is healing and laying down scar tissue, because it's going to heal in a more proper position.
Are there other therapies you recommend?

Yes, in addition to chiropractic, we often recommend physical therapy and massage therapy to provide comprehensive care. If you are experiencing any neurological symptoms that aren't responding to our care, Dr. Beth will refer you to a neurologist or an orthopedic doctor.
Will insurance pay for my care?

Yes, in Massachusetts, if you get into an auto accident, your personal car insurance pays for it, whether or not you were at fault.
How long will it take me to recover from my injuries?

Though every patient is different, typically it will take 2-3 months of regular chiropractic care. Dr. Beth's job is to get patients to pre-accident status as much as possible. She wants to get them to the point where they're plateauing and then Dr. Beth will release them.
Book an Appointment
Regardless of the type of accident you've been in, it's important to get checked. Contact our Haverhill practice today to schedule an appointment.
CONTACT US
---
Auto Injury Treatment Haverhill MA | (978) 374-1084