Meet Dr. Beth Greene
I love helping people of all ages from infancy to the elderly on their journey to health and healing!
At the age of 19, Dr. Beth worked at a chiropractic office. No one in her family had seen a chiropractor until she started working there. So amazed by the results that patients got from his form of natural health care, Dr. Beth thought it was the best-kept secret!
Her time working there ignited a desire to pursue a career as a chiropractor.
Chiropractic Education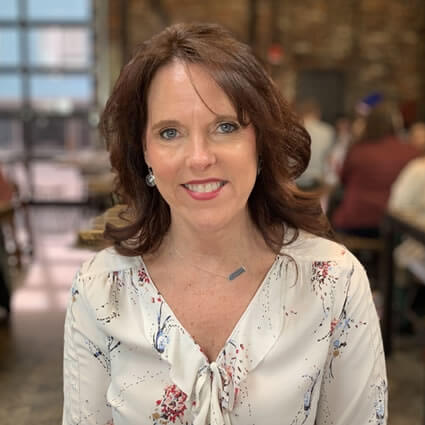 Dr. Beth received her Doctor of Chiropractic from Palmer College of Chiropractic-West in 1995. After working in Boston and the North Shore areas she opened New Life Chiropractic in Plaistow, NH in 2003. After nine years in Plaistow, she moved her office to beautiful Haverhill. Dr. Beth's background and practice focus include family and pediatric wellness care/coaching and injury treatment and prevention.
She has also done advanced study and lectures on many aspects of family health including the following:
Pediatrics
Pregnancy
Nutrition
Exercise
Time and stress management
Dr. Beth has a true passion for helping patients get well and heal both physically and emotionally.
Providing Friendly & Gentle Care
Once they meet her, patients will quickly discover that Dr. Beth is nice, friendly, warm, and loving. "I'm not there to boss people around; instead I want them to give them hope and provide gentle care that gets results." After her many years in practice, Dr. Beth is still amazed at what the chiropractic adjustment can do. "I like having the privilege of helping people heal naturally."
Outside the Practice
When she's not caring for patients' spines, Dr. Beth enjoys getting outside as much as possible. She particularly likes golfing, which she took up recently. "It kept my sanity during the pandemic!" Dr. Beth also enjoys spending time at the ocean as much as possible.
She also loves to be with her husband and their grown children, two of whom live at home.
Get Started Today
Thanks for visiting our site! We look forward to meeting you in person and learning how we may be of service to you. Give our Haverhill office a call or email us (by clicking on the link in the upper right corner) to set up a time.
---
Dr. Beth Greene | (978) 374-1084